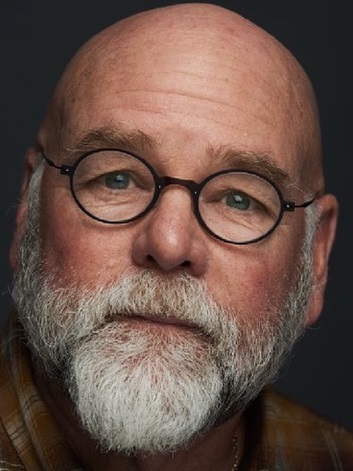 Breath in Action with Michael Nehring
DAYS: Mondays and Wednesdays
TIMES: 7:00 – 9:00 pm, PDT, PDT
Breath and Shakespeare
June 29 – July 15
The Next Step in Breath and Shakespeare
July 27 – August 12
LOCATION: Online, via Zoom App
TUITION: $250
Breath and Shakespeare
Breath is action that can facilitate the energy needed to perform the script and ground your character's emotional arc. Through various breathing techniques, place yourself in the moment and master nerves in auditions and performances. Learn breathing techniques developed by Konstantine Stanislavski, Jacques Lecoq, Michael Chekov, Kristen Linklater, Sanford Meisner, Lee Strasberg, the Royal Shakespeare Company and Buddhist masters. Study a four-part breath phrase to create emotional preparations for scene and monologue work, as well as the scoring of breath work to enhance the performance of text. Class will cover both Shakespeare and modern text. The workshop will be taught live on Zoom and all participants will work in each class!
The Next Step in Breath and Shakespeare
This workshop, a continuation of the work explored in Breath in Action 1, will remain focused on the power of the breath phrase to liberate actor confidence while de-mystifying complicated and sophisticated texts by William Shakespeare and Noel Coward. We will use breath phrasing applied to text to improve cold reading skills. We will also use breath patterns to create fast, assured script analysis for callbacks or performances. We will employ techniques developed by Robert Benedetti, Michael Chekov, Jacques Lecoq, Kristen Linklater, Patsy Rodenburg, Complicite, and Buddhist masters. Breath in Action 1 is a pre-requisite for this class.


---
For more information about our Adult Classes, contact Frank Weidner at adult@theatricum.com or leave him a message at (310) 455-2322
Maximum students – 15. Enroll today!
Multiple Enrollment Discount: If you are enrolling in multiple classes, you can save $25 off your tuition in every additional class! To receive the discount, please select "Pay By Check" during enrollment below. After enrolling, call our office at (310) 455-2322 and let them know you'd like to enroll in multiple classes and save!
If you are facing economic challenges because of the COVID crisis, but are passionate about participating in this program, please contact Frank Weidner at the email above as we have some COVID scholarships that we are able to share.
---
Enroll Below!
Return to Adult Classes