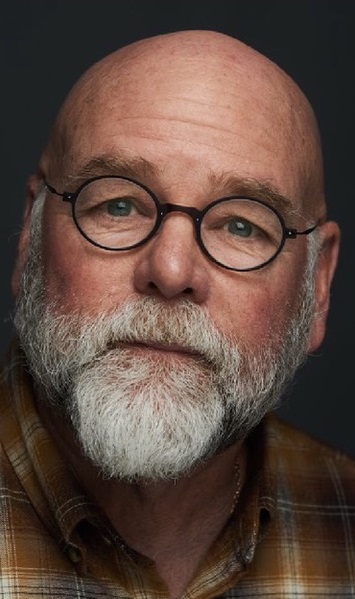 DATES: Mondays & Wednesdays, 5/11, 5/13, 5/18/ 5/20, 5/27
TIMES: 7 – 9pm, PDT
LOCATION: Online, via Zoom App
TUITION: $250
Work live, online with Michael Nehring and a group of dedicated actors to discover your Breath in Action!
Breath is action that can facilitate the energy needed to perform the script and ground your character's emotional arc. Through various breathing techniques, place yourself in the moment and master nerves in auditions and performances. Learn breathing techniques developed by Konstantine Stanislavski, Jacques Lecoq, Michael Chekov, Kristen Linklater, Sanford Meisner, Lee Strasberg, the Royal Shakespeare Company and Buddhist masters. Study a four-part breath phrase to create emotional preparations for scene and monologue work, as well as the scoring of breath work to enhance the performance of text. Class will cover both Shakespeare and modern text. The workshop will be taught live on Zoom and all participants will work in each class!
---
About the Professor: Michael Nehring, Full Professor of Theatre at Chapman University, is a multiple award-winning actor, director, and educator whose career includes performances in over 90 professional productions. During his twenty-year association as a leading player with Shakespeare Orange County he played Friar Laurence, Shylock, Prospero, Iago, Malvolio, Friar Laurence, Polonius, Bottom, Benedick, Touchstone, Feste, and Lear's Fool. He has received several Los Angeles Drama-Logue Awards, a Los Angeles Weekly Award for performance and a Los Angeles Drama Critic's Circle Award for his performance as Abram in Son of Semele Ensemble's Our Class. Michael has also performed for the Los Angeles Centre Theatre Group, the Kirk Douglas Theatre, Shakespeare Santa Barbara, A Noise Within, Pensacola Shakespeare, and The Prague Shakespeare Festival. He was thrilled to perform in Theatricum Botanicum's productions of The Merchant of Venice and The Chalk Garden. He is a proud member of Actor's Equity.
He is senior faculty at Chapman University and has been teaching performance courses for over thirty-seven years. He was voted Outstanding Senior Faculty member in 2017. Michael has taught master classes for The Theatre Academy of London, Portland Oregon's Portland Shakespeare Project, The Portland Actor's Center, Shakespeare Orange County and has been an acting coach for The Disney Channel.
During the Covid 19 crisis Michael has dedicated himself to the creation of online performance classes that provide first class training for actors. He has provided coaching in online performance teaching to college and high school faculty from Portland Oregon to London England. A high school theatre teacher recently wrote: "Today Michael Nehring graciously allowed me to audit Acting Fundamentals and I left that class totally lifted and restored as a teacher. I know that Michael is an expert in his field but what was particularly impressive was the way that he didn't mis a beat with the new teaching modality. Rather, he used it to his advantage…Michael demonstrated that a highly skilled master in the arts is what is needed to get the job done, especially in a crisis."
Enrollment for this class is now closed. Please see our Adult Classes page for other enrollment opportunities.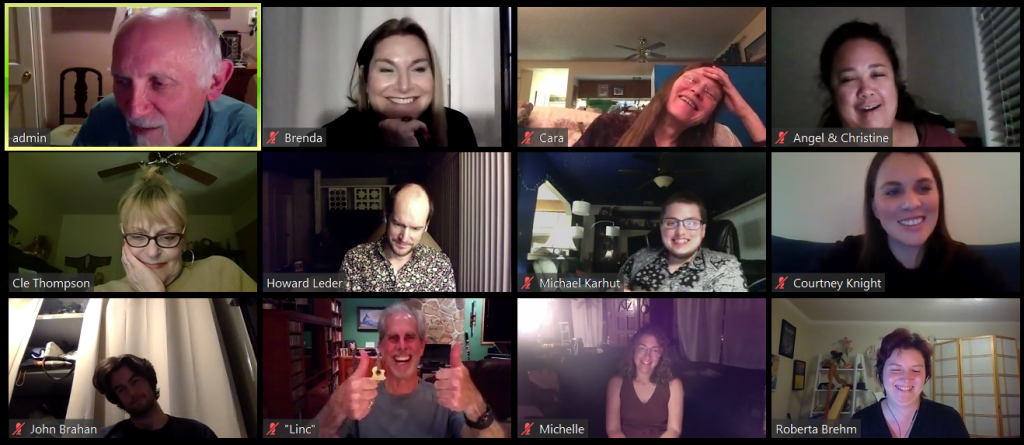 Return to Adult Classes