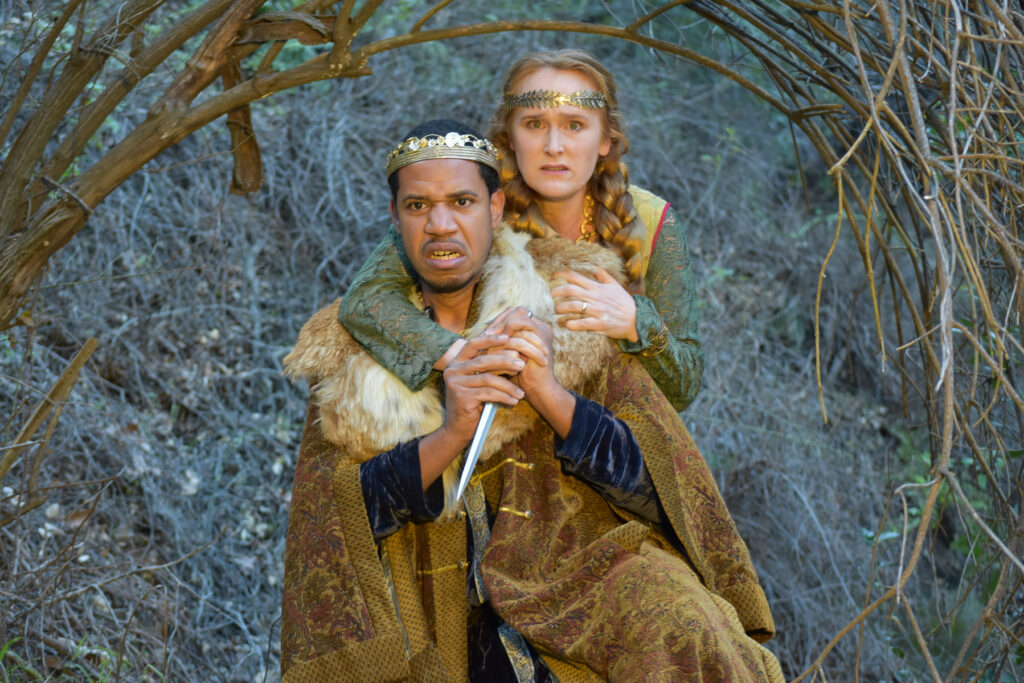 Written by William Shakespeare
Directed by Ellen Geer
June 10 – September 23
Shakespeare's most infamously lethal couple feed each other's ambitious passion with the gall to scale higher above and beyond everything and everyone around them. Unable to be sated until the bones are picked clean, they continue to devour the very food that brings their disastrous end.
Pay What You Will* ticket pricing is available for the 7:30pm performance on July 21st and August 11th. A prologue discussion with the cast will take place before the show at 6:30pm on August 26th.
*Pay What You Will tickets will be made available online the week of the show and at the door for cash purchase on the day of the performance.