With the current information available, our Academy summer programs will go forward as planned. Adult Shakespeare Intensive is enrolling now.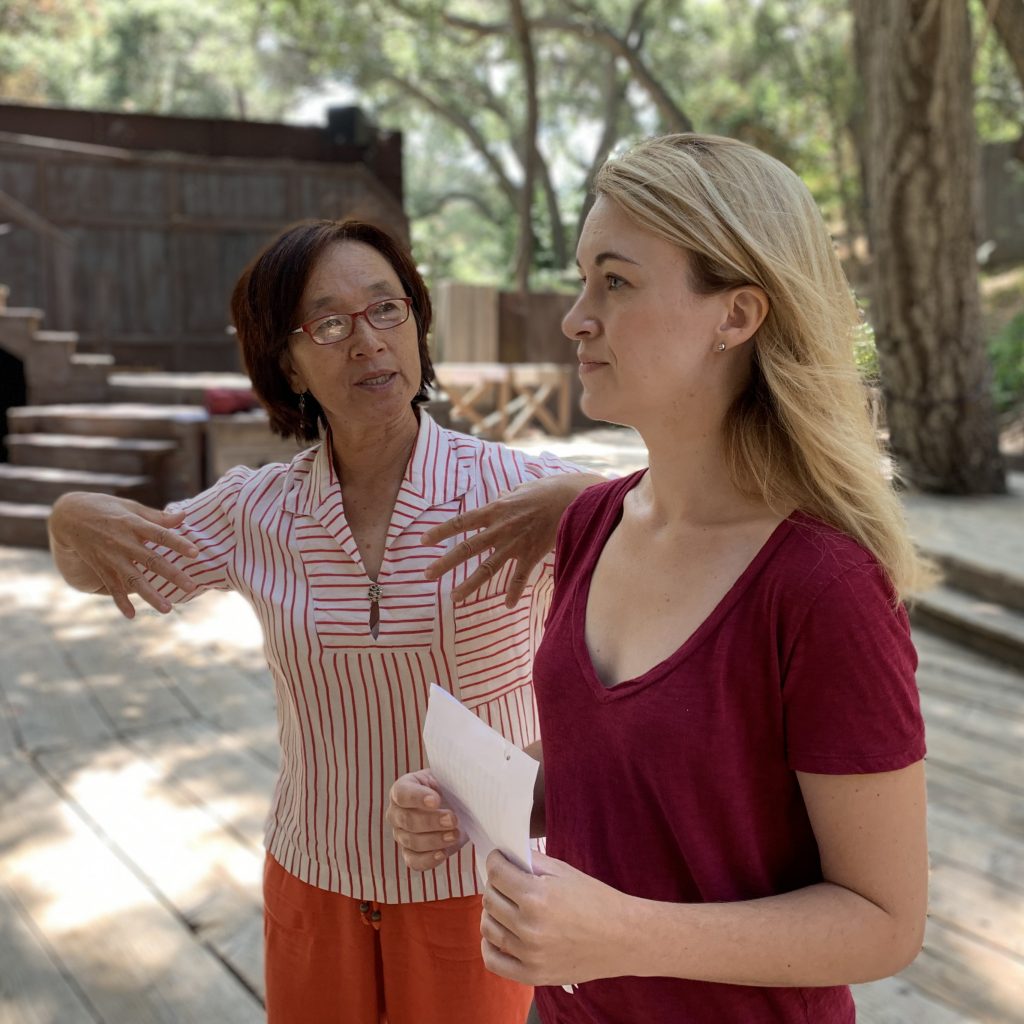 DATES: Mon./Wed./Fri., July 13 – Aug. 7, 2020
TIME: 10am-5pm
FINAL PERFORMANCE: Sat., Aug. 8
Exit interviews by appointment, Mon., Aug. 10
LOCATION: At Theatricum
TUITION: $775
Immerse yourself in the study of classical theatre, language, and performance technique!
Participants in Theatricum's Shakespeare Intensive are actors, teachers & lovers of Shakespeare who leave this invigorating program inspired, confident and rededicated.
For four weeks this summer an intimate group of individuals (14-18 students) will be led by experts in the study of: Voice & Speech, Movement, Fencing, Stage Combat, Scansion, Text, Rhetoric , Elizabethan Life/History/Music/Dance.
These techniques are applied to scenes and monologues hand-picked for you by Artistic Director, Ellen Geer, after a one-on-one interview, and directed by leading company artists. Scenes and monologues will be presented at a culmination for your invited guests.
Theatricum's Shakespeare Intensives are open to dedicated beginners and professionals. They demand commitment, curiosity, stamina, and courage. In return, they will open your heart and begin (or rekindle) what may be the greatest love affair of your life – with Shakespeare, his beautiful characters, and his exquisite language.
"The Intensive was a tremendous experience. I am reaping the benefits of all the expertise and skills that I learned. Do yourself a favor, sign up and move your career forward." – 2018 Intensive Student
---
For more information about our classes, contact Frank Weidner at adult@theatricum.com or leave a voice mail at 310-455-2322.
A minimum, non-refundable 50% deposit is required. Full payment is due 5 days prior to first day of class. Space is NOT guaranteed until FULL PAYMENT is received. All payments are non-refundable.
---
Return to Adult Classes