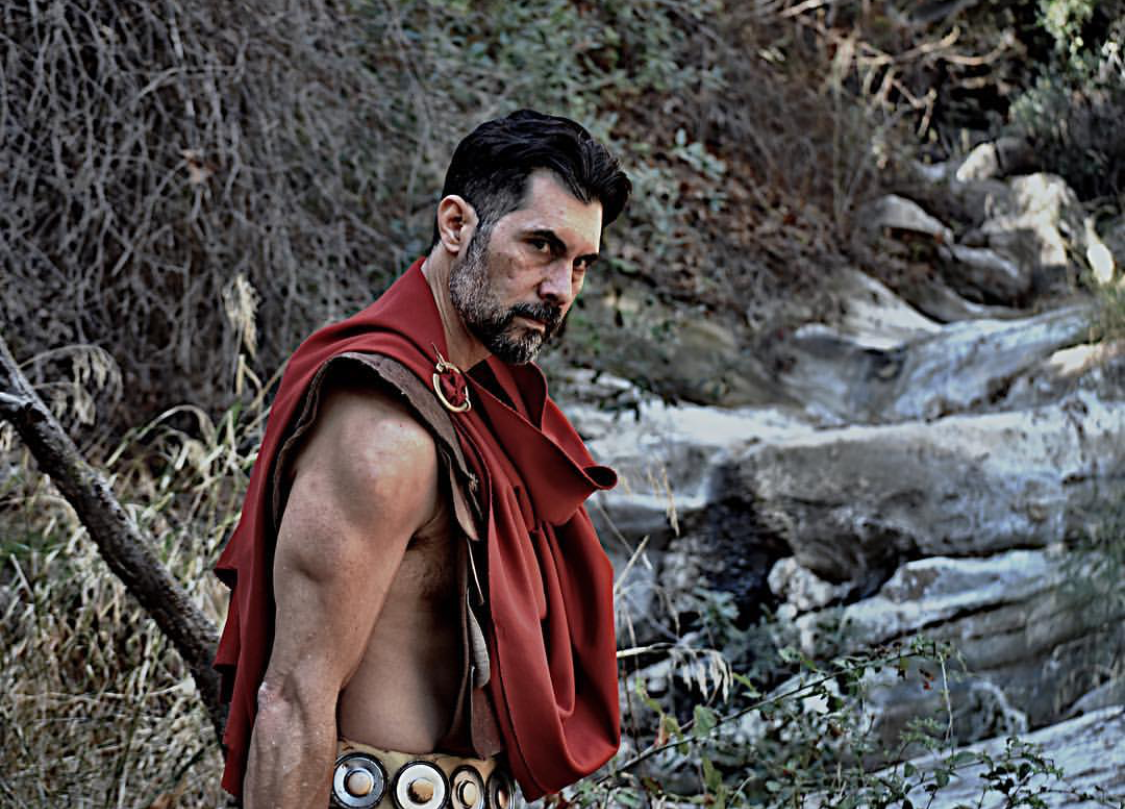 Written by William Shakespeare
Directed by Ellen Geer & Melora Marshall
A political allegory for today.
Shakespeare's searing tragedy is a cautionary tale of political manipulation and revenge. Rome, a city where the one-percent rules, is led by a populist general who has nothing but contempt for the common people. Unable to reconcile his disdain for the citizens with his love of country, Coriolanus finds himself driven into the embrace of his sworn enemy.
Join us for a special Prologue conversation with the cast before the show on July 29th from 3-3:30.
Meet the Cast of Coriolanus
Caius Marcius "Coriolanus" – David DeSantos*
Menenius Agrippa – Melora Marshall*
Volumnia – Ellen Geer*
Virgilia – Michelle Wicklas
Cominius – Franc Ross*
Titus Lartius – Christopher Wallinger
Sicinius Velutus – Alan Blumenfeld*
Junius Brutus – Tim Halligan*
1st Citizen – Andy Stokan*
2nd Citizen – Holly Hawk
3rd Citizen – Paul Barrois
1st Senator – Lawrence Sonderling
2nd Senator – Michael Hoag
Herald – Tavis Baker
Gentlewoman – Sky Wahl
Young Marcius – Toby Luce, Quinnlyn Scheppner, Kien Toussaint
Tullus Aufidius – Max Lawrence*
Aufidius' Lieutenant – Dane Oliver*
1st Volscian Soldier – Daniel Ramirez
2nd Volscian Soldier – Fabian Cook, Jr.
Ensemble – Katherine Banos, Olivia Berumen, Nathan Bohannan, Aaron Rivera Davis, Sawyer Fuller, Shaina Hammer, William Holbrook, Caitlin Kilgore, Todd Kliewer, William Maizel, Brian Patrick McGowan, Justin Newell, Gabriel Palma, Brandi Lynn Reinhard, Christine Sage, Jason Sleisenger, Javen Smith
Understudies – Michael Hoag, Dane Oliver*, Christine Sage, Andy Stokan*, Christopher Wallinger*, Jordann Zbylski
* Member of Actor's Equity Association
Meet the Crew of Coriolanus
Director – Ellen Geer
Director – Melora Marshall
Assistant Director – Jordann Zbylski
Stage Manager – Elna Kordijan*
Assistant Stage Manager – Sarah Dawn Lowry
Production Assistant – Ryan Dohner
Costume Designer – Robert Merkel
Costume Assistant – Holly Hawk
Costume Assistant – Victoria Moreno
Wardrobe Supervisor – Beth Eslick
Properties Master – Sydney Russell
Sound Designer – Marshall McDaniel
Fight Choreographer – Aaron Hendry
Fight Captain – Dane Oliver
Lighting Designer – Zach Moore
Lighting Design Associate – Skylar Johnson