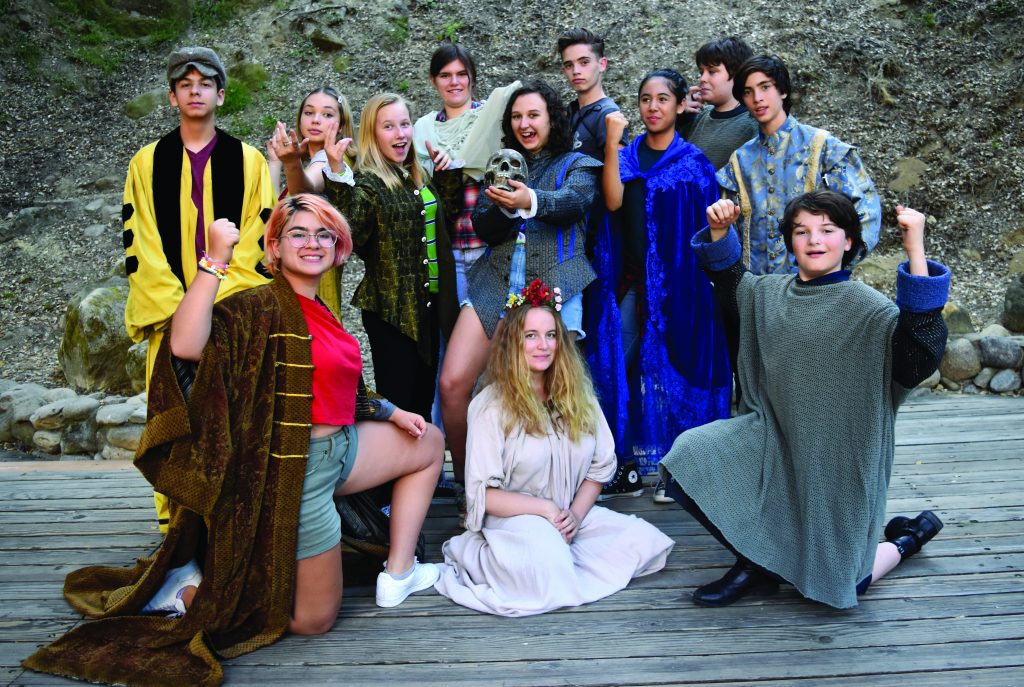 FULL 2022 CLASS LIST COMING SOON!! Enroll in or Y&T Combat and Fencing Class now!
Theatricum's Teen Classes seek to empower students with confidence; provide them opportunities to practice collaboration, creative and critical thinking in a positive, nurturing environment; and to introduce them to Shakespeare, theatre, and poetry, with the goal of inspiring a lifelong relationship with language, history, and art. To learn more about any of these classes, click on the class title below!
If you have questions – contact your Program Manager, Cindy at youth@theatricum.com. We hope to see you online until we can be together again in person!
---
⁎ Theatricum's Academy of the Classics ⁎ Young People Classes ⁎ Youth Classes ⁎ Teen Classes ⁎ Adult Classes ⁎
---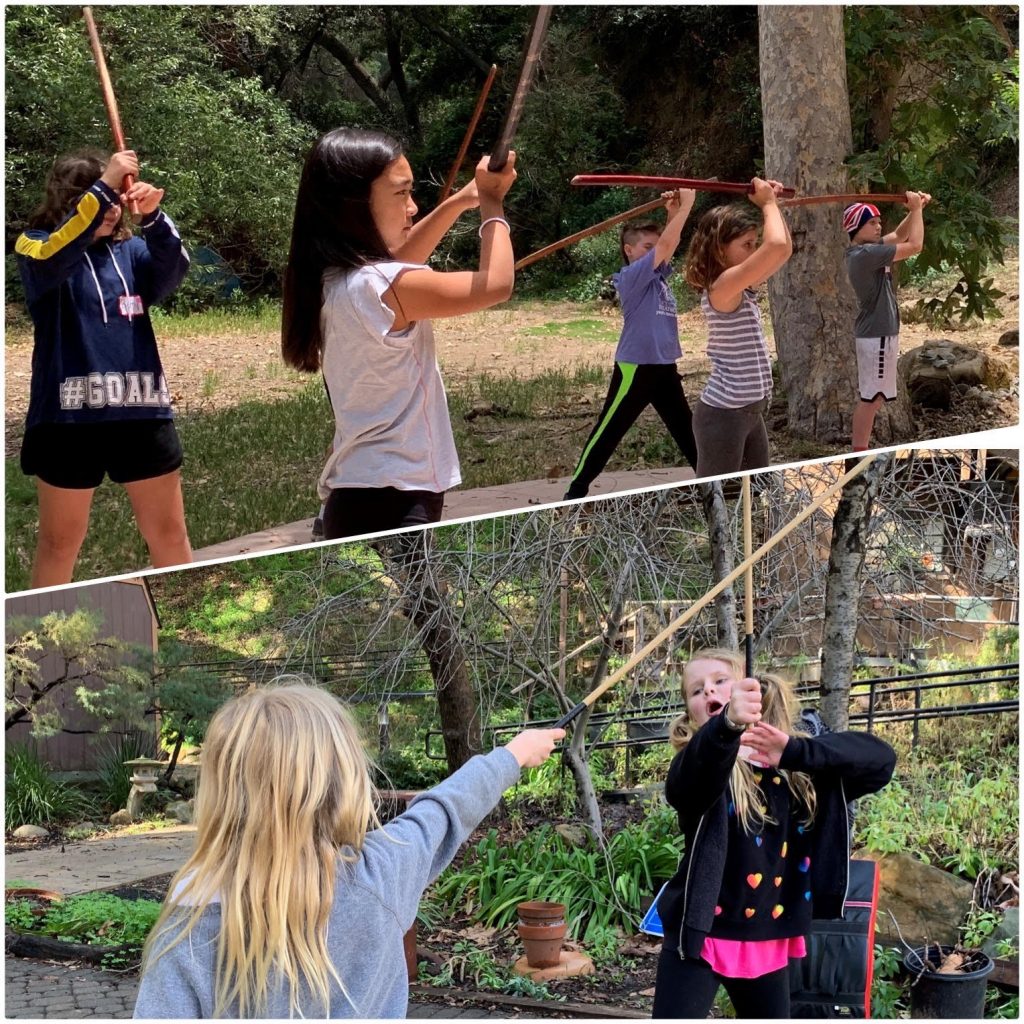 Youth & Teen Combat and Fencing!
Starts Saturday, February 5, 2022. Students ages 9-17 learn the secrets behind the theatrical fencing and combat techniques that keep performers safe and audiences amazed. Click to learn More!
---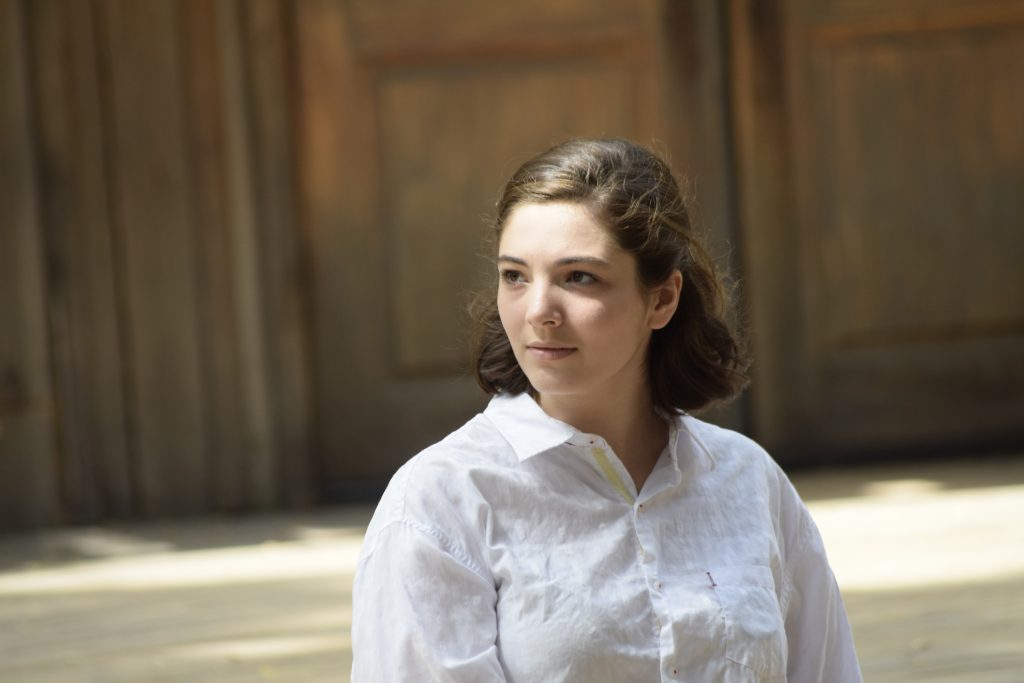 Teen Private Coaching
LOCATION: Online, via Zoom
TIME: Scheduled at your convenience
ONE SESSION: $75/hour
THREE SESSION BUNDLE: $65/hour ($195 Total)
---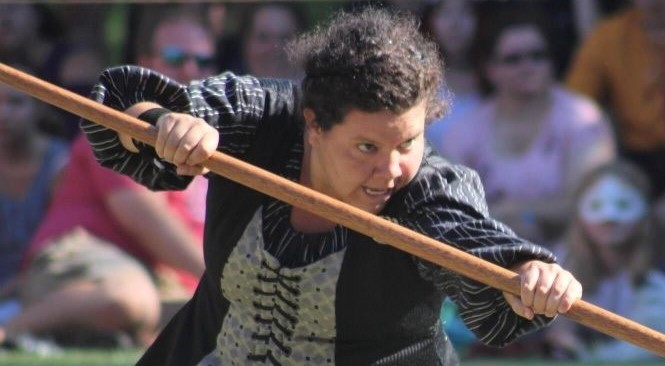 Combat Snippets! Online Stage Combat Series

Theatricum teaching artists, choreographers, and fighter/performers Celina Lee Surniak and Mollie Wilson take participants through short, fun, physical stage combat moves using a Broadsword, Lightsaber, and Quarterstaff! Each short segment includes a warmup, breakdown of a move, practice, and a cool-down. Each segment builds on the one before it – use one, two, or all 13! Once purchased, students can watch/review/repeat each segment as often as they'd like. All videos are available to watch online or download and keep forever.
---
---
⁎ Theatricum's Academy of the Classics ⁎ Young People Classes ⁎ Youth Classes ⁎ Teen Classes ⁎ Adult Classes ⁎
---