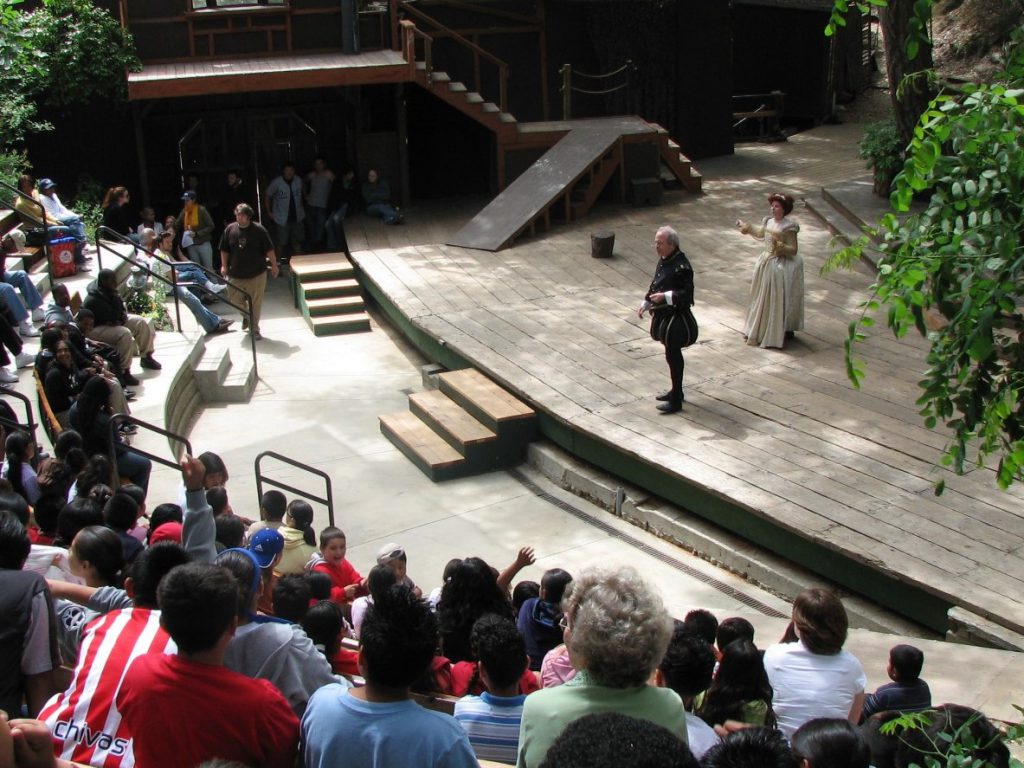 Shakespeare had Queen Elizabeth. Theatricum has Patron Partners!
Patron Partners are a loyal group of donors who make monthly contributions to support the stewardship of our coastal oak haven and our singular programs.
We Need Your Support
As a non-profit, Theatricum Botanicum relies on the generous contributions of our supporters like you to continue our programming and community involvement. With only a portion of our annual income gained from ticket sales and class tuitions, we depend on your gifts to carry on. Please consider making a gift and joining our circle of donors. You may also make a recurring, monthly donation.
Because we'll be able to count on your regular monthly gift, your reliable generosity as a Patron Partner will allow Theatricum Botanicum to not only address our seasonal, fluctuating needs as an outdoor facility, but also, to maintain affordability, and make our programs accessible, at a time when live theatre is becoming more and more out of reach for many.
As a special thank you for making a monthly commitment, as a Patron Partner, for the first time we are offering rewards in the form of season tickets. For as little as $15 a month partnership, you can receive one ticket to any mainstage production.
Theatricum is a 501(c)(3) non-profit organization, and all donations are tax-deductible. Your gift will be recognized in our season's repertory program and website, unless you prefer to remain anonymous.