⁎ Theatricum's Academy of the Classics ⁎ Young People Classes ⁎ Youth Classes ⁎ Teen Classes ⁎ Adult Classes ⁎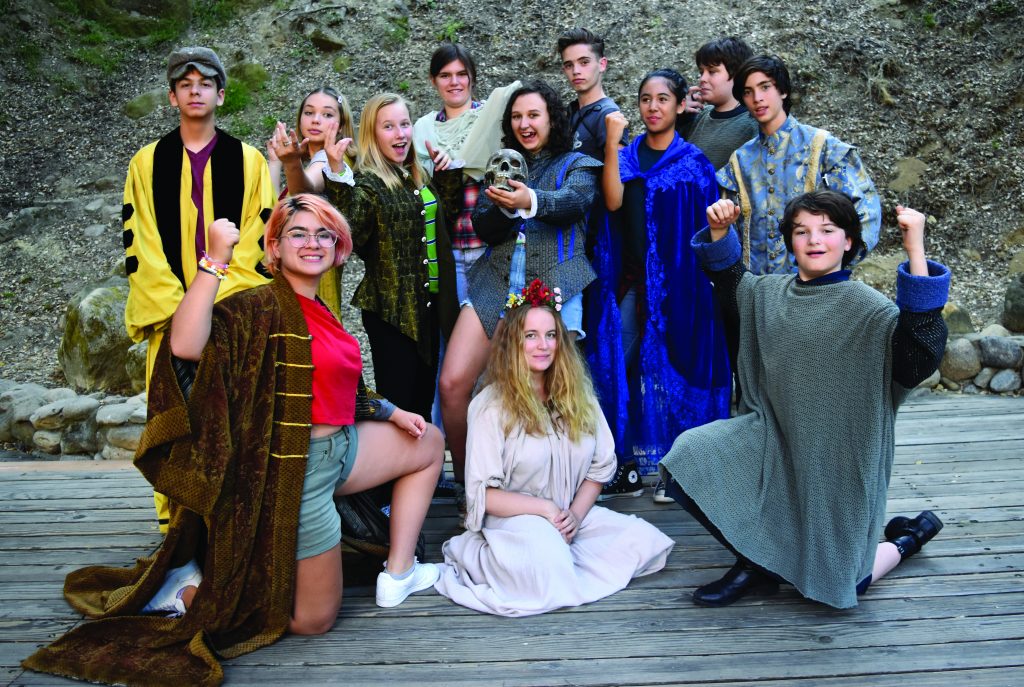 Explore Shakespeare, Stage Combat, Improv and more at Theatricum
LOCATION: At Theatricum
DATES: Mon-Thurs, July 18 – August 4 (3 weeks)
TIME: 2pm – 6pm
TUITION: $1375
AGES: 14-18
Ides of March Discount: Pay in full before March 15th for 10% off your enrollment!
Work with professional artists on classical theatre techniques in our beloved Teen Summer Shakespeare Intensive. Classes include Acting Shakespeare, Scansion & Rhetoric, Stage Combat, Improv, Elizabethan Dance and more. Apply those techniques towards a showcase presentation on final day. The culminating share celebrates all they have worked on throughout the camp!
---
We will be closely following CDC, State and local guidelines for COVID safety.
For more information about our Teen Classes, contact Cindy Kania-Guastaferro at youth@theatricum.com.
As space is extremely limited, a 50% non-refundable deposit is required at the time of enrollment. This deposit reserves your space in the camp. Full payment is due ten days prior to the start date of camp. Failure to pay-in-full will forfeit your deposit and enrollment.
Sibling discounts are available for some classes. A small number of scholarships are available for families that can demonstrate financial need. Please contact Cindy to see if you qualify for support.
---
---
---
Enroll Below!
⁎ Theatricum's Academy of the Classics ⁎ Young People Classes ⁎ Youth Classes ⁎ Teen Classes ⁎ Adult Classes ⁎