⁎ Theatricum's Academy of the Classics ⁎ Young People Classes ⁎ Youth Classes ⁎ Teen Classes ⁎ Adult Classes ⁎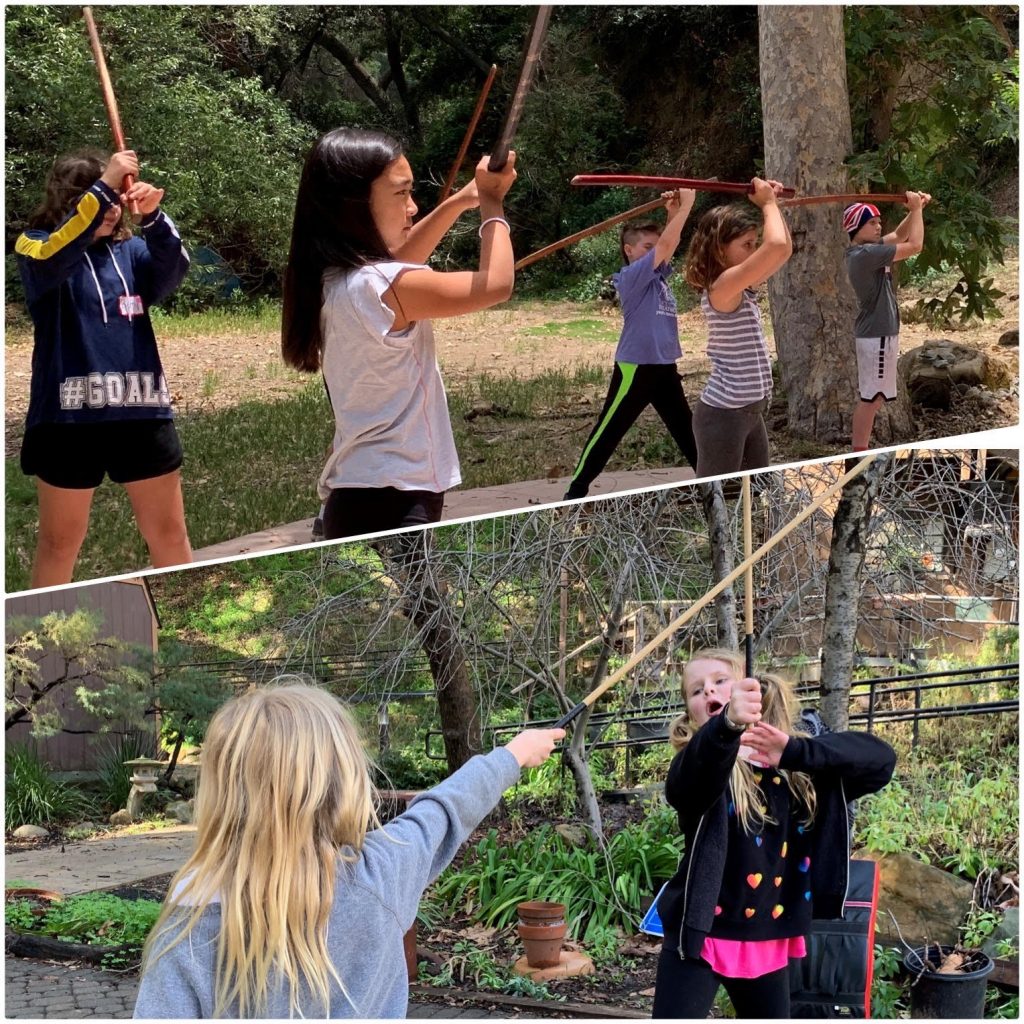 AGES: 9-17
DAYS: Saturdays, Feb. 5 & 12 (19th Rain Date)
TIMES: 10:00am – 1:00pm
LOCATION: Theatricum Botanicum
TUITION: $150
Students learn the secrets behind the theatrical fencing and combat techniques that keep performers safe and audiences amazed. Two fun-filled days of fencing and hand-to-hand combat with expert fight instructors. Gain experience as you apply choreography to short Shakespeare scenes presented during the final class.
---
For more information about our Youth/Teen Classes, contact Cindy Kania-Guastaferro at youth@theatricum.com.
Masks are required during class.
A minimum, non-refundable 50% deposit is required. Full payment is due 5 days prior to first day of class. Your space is NOT guaranteed until FULL PAYMENT is received. All payments are non-refundable.
Sibling discounts are available for some classes. Contact Cindy Kania Guastaferro for more information.
Enroll Below!
Return to Youth/Teen Classes
⁎ Theatricum's Academy of the Classics ⁎ Young People Classes ⁎ Youth Classes ⁎ Teen Classes ⁎ Adult Classes ⁎