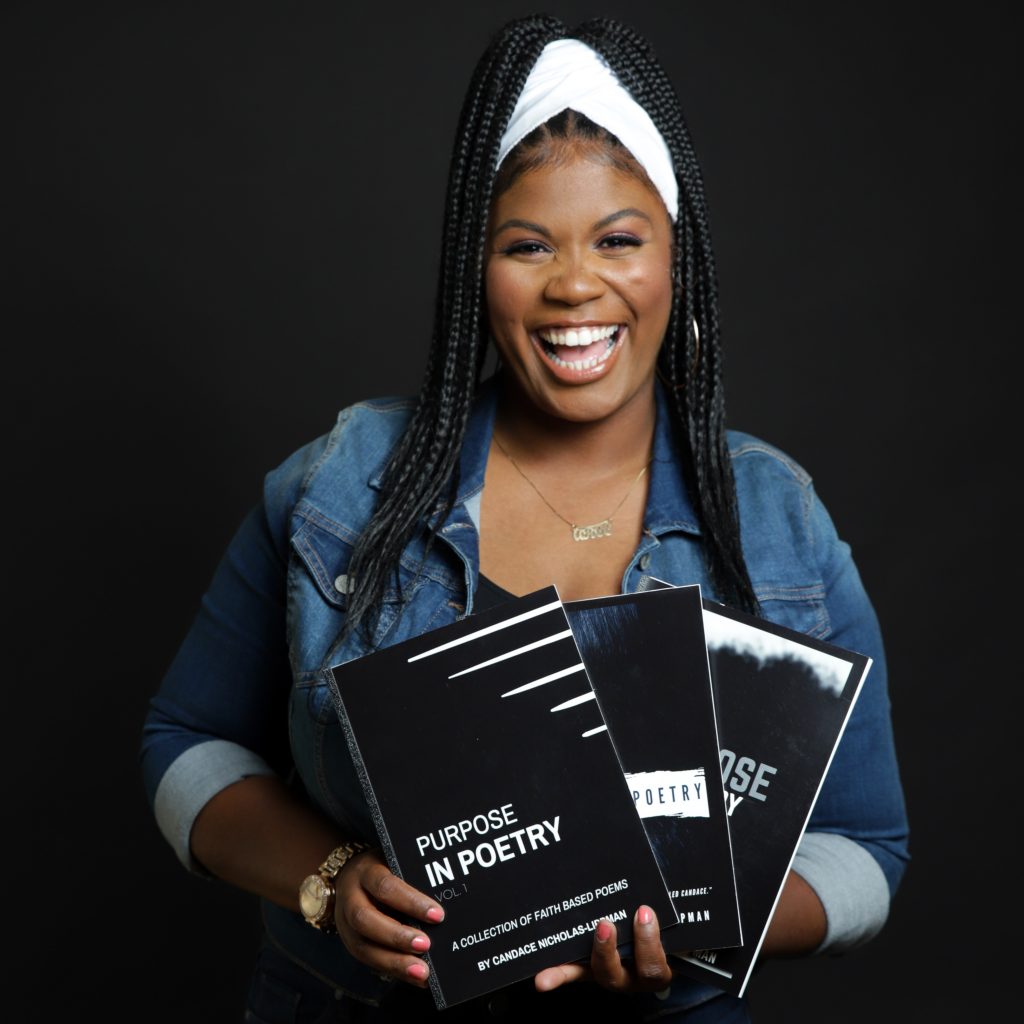 Purpose IN Poetry: Intro to Writing Poetry w/ Candace Nicholas-Lippman
AGES: 13 – 18 years old
DAYS: Mondays and Wednesdays
TIMES: 4:00 – 5:15 pm, PDT
DATES: September 28 – October 28
LOCATION: Online, via Zoom App
TUITION: $150.00
Who is Candace-
A captivating talent on the rise, Candace Nicholas-Lippman is an actress, spoken word artist, and arts educator with a passion for using her God-given talents to uplift others.
Candace's acting credits include a recurring role on the Freeform/Hulu television series Good Trouble, Guest Star role on the ABC television series Grey's Anatomy, a recurring role on the new FB Watch Series, Grounded, Nick Bottom in Shakespeare's A Midsummer Night's Dream, and Elizabeth in In The Next Room, which earned her an LA Scenie Award and an LA Weekly Award nomination for Best Supporting Female. Additionally, Candace understudied in Tarell McCraney's Head of Passes at the Mark Taper Forum and was also selected out of over 7,000 hopefuls to perform in the 2016 ABC Diversity Showcase for top network executives.
In 2018 Candace debuted A Rose Called Candace to rave audience reviews. This past spring, A Rose Called Candace was showcased in the 26th Annual Los Angeles Womenś Theatre Festival and recently made its OFF-Broadway debut in the 2019 United Solo Theatre Festival in New York City this fall. Candace looks forward to adding more dates for the show as well as continuing to build on her personal passions in spoken word and arts education.
She holds a B.A. in Theatre Arts and Dance from California State University Los Angeles and is currently repped by Joseph Le Talent.
Why Poetry-
I LOVE poetry. Just like many other art forms, poetry is another form of expression. It allows an artist an outlet to express their thoughts and feelings which is extremely important especially for children and youth who may often times feel unseen, unheard or as though no one understands them.
The poetry community is so supportive and I find poetry (all art) extremely therapeutic. Putting your words, your thoughts, your feelings on paper is so brave; but then to also share your art with others, is when healing, self-discovery and self-empowerment begins.
When we share our art, it lets us know that we are not alone. Storytelling/shared experiences brings us together. And the technology advances world we now live in; we all need something that makes us feel connected. Art can do that. Poetry can do that.
---
For more information about our Teen Classes, contact Cindy Kania-Guastaferro at youth@theatricum.com or leave her a message at (310) 455-2322
Maximum students – 15. Enroll today!
Enroll Below!
Return to Teen Classes